Prof. Yi-Bing Lin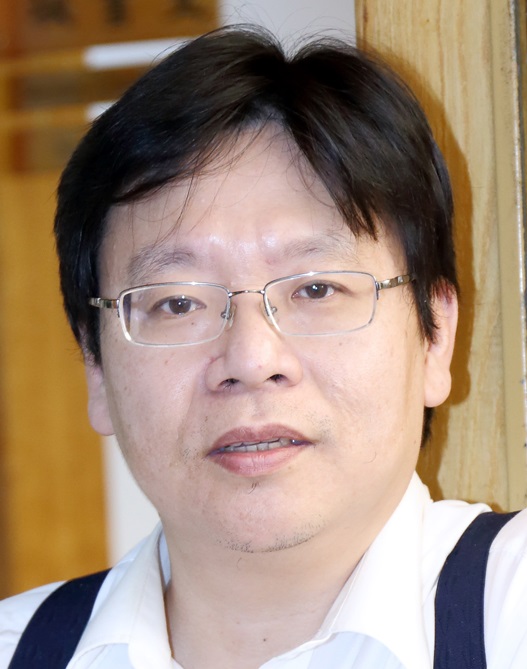 AAAS Fellow, ACM Fellow, IEEE Fellow, and IET Fellow.
Winbond Chair Professor of National Chiao Tung University, Taiwan

Speech title : AgriTalk: A Smart Soil Cultivation Using IoT, Big Data and AI (Read more)
Bio: Yi-Bing Lin is Winbond Chair Professor of National Chiao Tung University (NCTU) and the lifetime chair professor of NCTU. He received his Ph.D. degree of Computer Science from the University of Washington, Settle, USA, in 1990. From 1990 to 1995 he was a Research Scientist with Bellcore. He then joined NCTU in Taiwan, where he remains. In 2010, Lin became a lifetime Chair Professor of NCTU, and during2011-2013, the Senior Vice President of NCTU. During 2014 - 2016, Lin was Deputy Minister, Ministry of Science and Technology, Taiwan. During 2016-2019, Lin was Vice Chancellor, University System of Taiwan (for NCTU, NTHU, NCU, and NYM).

Lin is an Adjunct Research Fellow, Information Technology Innovation, Academia Sinica. He serves on the boards of directors in several companies including Information Technology Total Services and National Applied Research Laboratories. He serves on the editorial board of IEEE Trans. on Vehicular Technology. Lin is the author of the books Wireless and Mobile Network Architecture (Wiley, 2001), Wireless and Mobile All-IP Networks (John Wiley,2005), and Charging for Mobile All-IP Telecommunications (Wiley, 2008). Lin received numerous research awards including 2005 NSC Distinguished Researcher, 2006 Academic Award of Ministry of Education and 2008 Award for Outstanding contributions in Science and Technology, Executive Yuen, 2011 National Chair Award, and TWAS Prize in Engineering Sciences, 2011 (The World Academy of Sciences). He is in the advisory boards or the review boards of various government organizations including Ministry of Economic Affairs, Ministry of Education, and Ministry of Transportation and Communications. Lin is AAAS Fellow, ACM Fellow, IEEE Fellow, and IET Fellow.
Prof. Zhu Han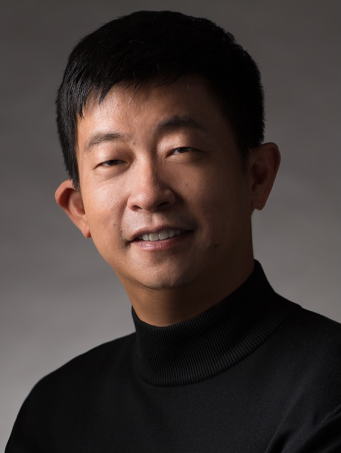 AAAS Fellow, IEEE fellow, John and Rebecca Moores Professor

University of Houston, USA
Speech title : Big Data Analysis and Cross-Layer Optimization for Communication, Caching and Computing Networks (Read more)
Bio: Zhu Han received the B.S. degree in electronic engineering from Tsinghua University, in 1997, and the M.S. and Ph.D. degrees in electrical engineering from the University of Maryland, College Park, in 1999 and 2003, respectively. From 2000 to 2002, he was an R&D Engineer of JDSU, Germantown, Maryland. From 2003 to 2006, he was a Research Associate at the University of Maryland. From 2006 to 2008, he was an assistant professor in Boise State University, Idaho. Currently, he is a John and Rebecca Moores Professor in Electrical and Computer Engineering Department as well as Computer Science Department at University of Houston, Texas. His research interests include security, wireless resource allocation and management, wireless communication and networking, game theory, and wireless multimedia. Dr. Han is an NSF CAREER award recipient 2010. Dr. Han has several IEEE conference best paper awards, and winner of 2011 IEEE Fred W. Ellersick Prize, 2015 EURASIP Best Paper Award for the Journal on Advances in Signal Processing and 2016 IEEE Leonard G. Abraham Prize in the field of Communication Systems (Best Paper Award for IEEE Journal on Selected Areas on Communications). Dr. Han has been IEEE fellow since 2014, AAAS fellow since 2020 and IEEE Distinguished Lecturer from 2015 to 2018. Dr. Han is winner of 2021 IEEE Kiyo Tomiyasu Award, and has been 1% highly cited researcher according to Web of Science since 2017.

Prof. Rajkumar Buyya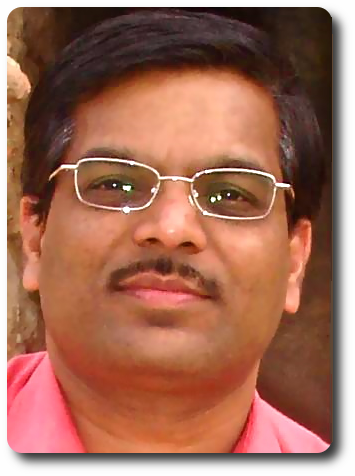 Fellow of IEEE
Director, Cloud Computing and Distributed Systems (CLOUDS) Laboratory
The University of Melbourne, Australia
Speech title : New Frontiers in Cloud and Edge/Fog Computing for Big Data & Internet-of-Things Applications (Read more)
Bio: Dr. Rajkumar Buyya is a Redmond Barry Distinguished Professor and Director of the Cloud Computing and Distributed Systems (CLOUDS) Laboratory at the University of Melbourne, Australia. He is also serving as the founding CEO of Manjrasoft, a spin-off company of the University, commercializing its innovations in Cloud Computing. He served as a Future Fellow of the Australian Research Council during 2012-2016. He has authored over 625 publications and seven text books including "Mastering Cloud Computing" published by McGraw Hill, China Machine Press, and Morgan Kaufmann for Indian, Chinese and international markets respectively. He also edited several books including "Cloud Computing: Principles and Paradigms" (Wiley Press, USA, Feb 2011). He is one of the highly cited authors in computer science and software engineering worldwide (h-index=118, g-index=255, 72,200+ citations). Microsoft Academic Search Index ranked Dr. Buyya as #1 author in the world (2005-2016) for both field rating and citations evaluations in the area of Distributed and Parallel Computing. "A Scientometric Analysis of Cloud Computing Literature" by German scientists ranked Dr. Buyya as the World's Top-Cited (#1) Author and the World's Most-Productive (#1) Author in Cloud Computing. Dr. Buyya is recognized as a "2016 Web of Science Highly Cited Researcher" by Thomson Reuters, a Fellow of IEEE, and Scopus Researcher of the Year 2017 with Excellence in Innovative Research Award by Elsevier for his outstanding contributions to Cloud computing.

Software technologies for Grid and Cloud computing developed under Dr. Buyya's leadership have gained rapid acceptance and are in use at several academic institutions and commercial enterprises in 40 countries around the world. Dr. Buyya has led the establishment and development of key community activities,
including serving as foundation Chair of the IEEE Technical Committee on Scalable Computing and five IEEE/ACM conferences. These contributions and international research leadership of Dr. Buyya are recognized through the award of "2009 IEEE Medal for Excellence in Scalable Computing" from the IEEE Computer Society TCSC. Manjrasoft's Aneka Cloud technology developed under his leadership has received "2010 Frost & Sullivan New Product Innovation Award". Recently, Dr. Buyya
received "Mahatma Gandhi Award" along with Gold Medals for his outstanding and extraordinary achievements in Information Technology field and services rendered to promote greater friendship and India-International cooperation. He served as the founding Editor-in-Chief of the IEEE Transactions on Cloud Computing. He is currently serving as Co-Editor-in-Chief of Journal of Software: Practice and Experience, which was established over 45 years ago. For further information on Dr.Buyya, please visit his cyberhome: www.buyya.com.
Prof. Vesna Zeljkovic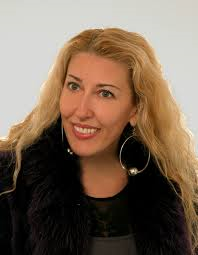 IEEE Senior Member
Lincoln University, USA
Speech title : Big Data Deprivation in Selected Medical Imaging
Bio: Prof. Vesna Zeljkovic's expertise encompasses signal and image processing, developing mathematical models and novel algorithms for the analysis of 2D images that have applications in biomedical engineering and medicine, video surveillance, analysis of complex optical spectra, public health, industrial application, homeland security and national defense. She has published more than 100 scientific papers, a book chapter, she authored two books titled "Video Surveillance Techniques and Technologies," IGI Global Hershey PA, USA, and "Illumination Independent Moving Object Detection in Image Sequences," LAP Lambert Academic Publishing GmbH & Co. KG, and also co-authored two books published in biomedical engineering field. Dr. Zeljkovic serves as a reviewer for peer reviewed journals and conference proceedings.
During her initial residence in US she participated in funded research and also did teaching including mentoring and supervision of minority PhD students. She is IEEE senior member and continues to participate and organize different activities at professional meetings of IEEE and other organizations. She is General management member of Global Medical Engineering Physics Exchanges (GMEPE) and Pan American Health Care Exchanges Conference PAHCE, IEEE conference and also GMEPE/PAHCE Review Board Coordinator, and she served as Associate Editor of the IEEE International Conference on High Performance Computing & Simulation HPCS for several years. During many of these conferences she gave numerous presentations, served as session chair and also conducted specialized workshops.
As a part of her teaching in Nanjing, China at New York Institute of Technology, Nanjing campus, Dr Zeljkovic also formed IEEE student branch at NYIT, Nanjing campus and served as its Branch Counselor.
During her earlier tenure in Saudi Arabia as Associate Professor two female computer engineering undergraduate students, supervised by her, won one of the prizes in the category of Science and Engineering at the Second Scientific Conference of the Ministry of Higher Education of Saudi Arabia for the senior project paper titled "Algorithm for Automatic Body Dimensions and Skin Colour Detection Used in Homeland Security Systems" that was held in Jeddah in March 2011. Dr. Zeljkovic also created and organized in 2010 the first Female Computer Engineering Exhibition where junior female students presented their projects that were the summation of their knowledge in several electrical engineering courses and created and organized the first IT College Exhibition for Female students.
She was awarded by the US Government in 2007 an EB-1 status as the Outstanding Professor and Researcher and is residing in the Unites States being involved in various academic and professional activities.